LED plafondlamp Oja Smart, zwart, Ø 29 cm

Ronde LED plafondlamp Oja Smart met CCT en dimfunctie Dankzij het vlakke en tijdloze design kan de LED plafondlamp Oja Smart eenvoudig worden geïntegreerd in verschillende omgevingen en woonruimtes. Hij is bijvoorbeeld geschikt als lichtbron voor de keuken, hal, woonkamer of slaapkamer. Het licht wordt uitgestraald naar de vloer en het plafond. De plafondlamp overtuigt vooral door zijn praktische functies. Het is mogelijk om de lamp te bedienen via de gratis Nordlux Smart Light App. Zo kan de kleurtemperatuur worden gevarieerd van warm tot daglichtwit en kan de helderheid worden geregeld. Functie/ Compatibiliteit: – kan nog steeds worden in- en uitgeschakeld via conventionele wandschakelaar – geen internettoegang nodig als bediening via Bluetooth mesh technologie – dim- en CCT-functie (2.700 K – 6.500 K) met gratis Nordlux Smart Light app via smartphone, tablet of smartwatch – spraakbesturing mogelijk met apart verkrijgbare bridge (Amazon Alexa, Google Assistant) – functies uitbreidbaar met Nordlux Smart accessoires

De beste wooninspiraties vind je hier bij Woonshop XL online woonwinkel.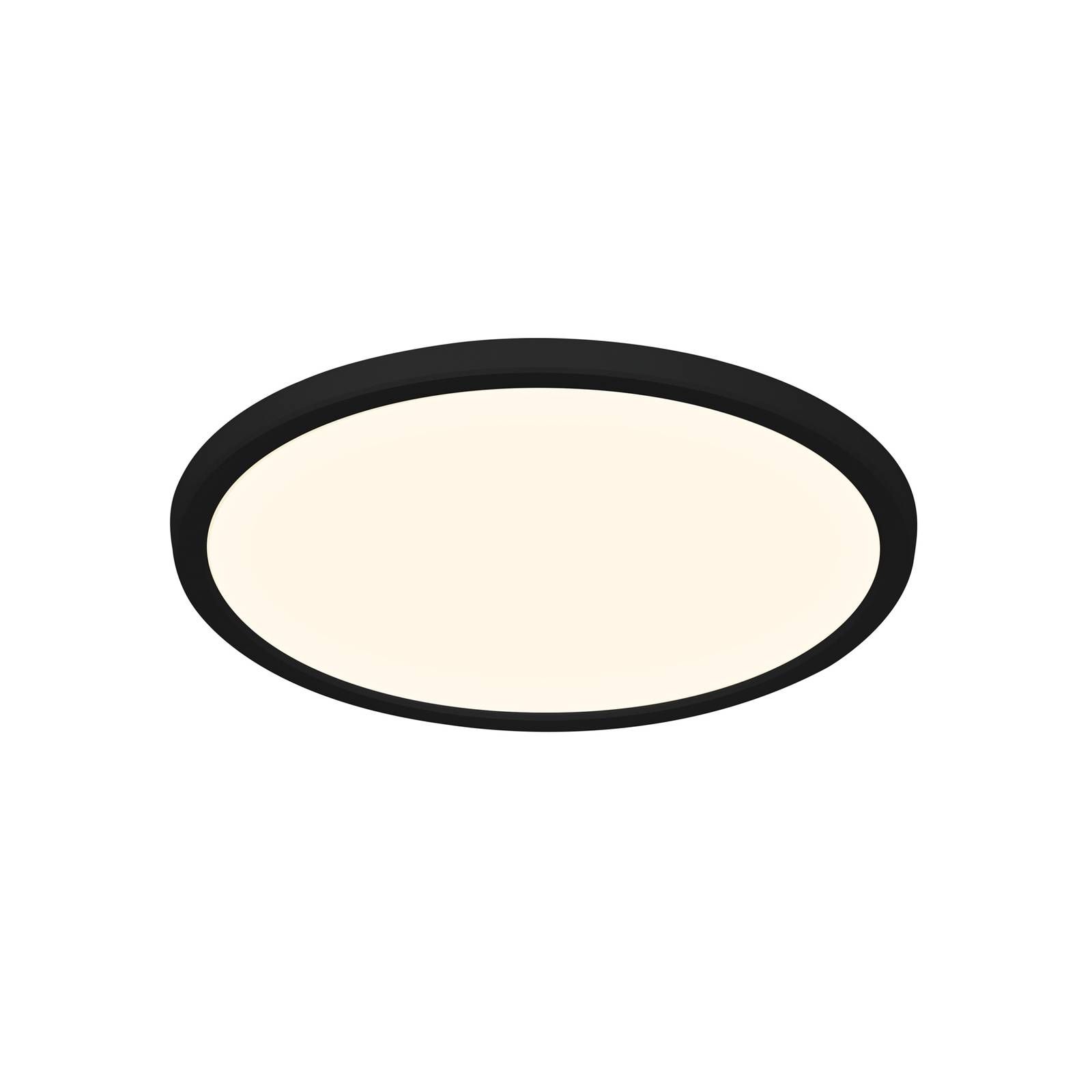 LED plafondlamp Oja Smart, zwart, Ø 29 cm