Jockenhöfer Gruppe bedbank

100% comfort! Met elegante chroombeugel, grote rugkussens en armkussens. Stevig houten onderstel en ventilerende vulling van polyetherschuim. In 3 varianten te bestellen: zonder binnenvering, met binnenvering voor nog aangenamer zitcomfort of met binnenvering en matrasdril voor een verhoogd zit- en ligcomfort. Alle varianten met bedkist. Bekleding: Microgaren van 100% polyester, Softlux-imitatieleer of structuur, de trendstof van 54% polyester en 46% polyacryl. Ca.-afm. (bxdxh): 190x86x87 cm, zitdiepte/-hoogte:45×42 cm. Ligoppervlak: 140×190 cm. Bedkist, bxdxh 130x55x18 cm. Let op: geef de gewenste kleur aan. Zelfmontage met handleiding.

De beste woontrends vind je hier bij Woonshop XL online woonwinkel.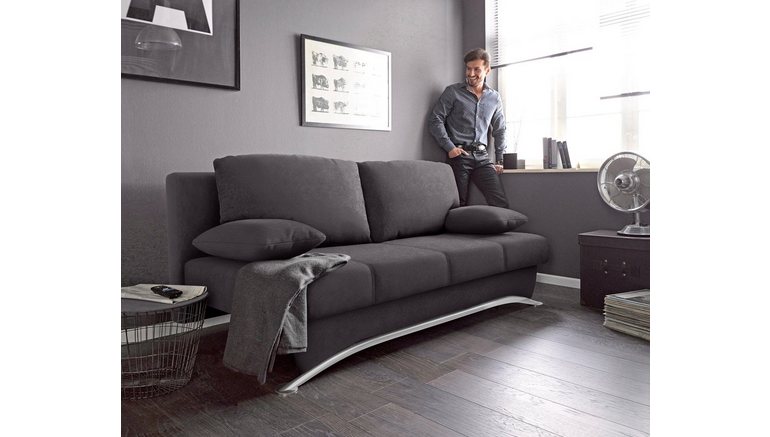 Jockenhöfer Gruppe bedbank