hoekbank rechts X3 velours

Model X3 is 297 cm breed en 175 cm lang en daarmee net wat ruimer als model X5 van 4×6 SOFA. In deze donkergroen velours uitvoering is de hoekbank een ideale basis voor je huiskamer. De zithoogte van 46 cm is ideaal om goed te zitten. De hardheid van het zitvlak geeft voldoende steun, vooral in combinatie met de extra kussenlaag in de rug. Zo kun je zelf bepalen of je juist wat dieper of een wat kortere zit wil. De bank heeft sterke maar ranke metalen poten. Heb jij ook meteen zin om te gaan zitten?

De beste woontrends vind je hier bij Woonshop XL online woonwinkel.
Specificaties:
hoekbank rechts X3 velours
| | |
| --- | --- |
| Zitcomfort | Normaal |
| Max. draaggewicht kg | 300 |
| Zitdiepte cm | 61 |
| Zitbreedte cm | 267 |
| Hoogte cm | 77 |
| Breedte cm | 297 |
| Diepte cm | 175 |
| Materiaal | Velours |
| Zitdiepte longchair cm | 175 |
| Zithoogte cm | 47 |
| Breedte armleuning cm | 13 |
| Hoogte armleuning cm | 70 |
| Poothoogte cm | 14 |
| Lengte longchair cm | 175 |
| Kleur | Donkergroen |
| Serie | X3 velours |
| Merk | 4X6 SOFA |
| Garantie | 3 jaar garantie |
| Wasbare hoezen | Nee |
| EAN | 8719326264455 |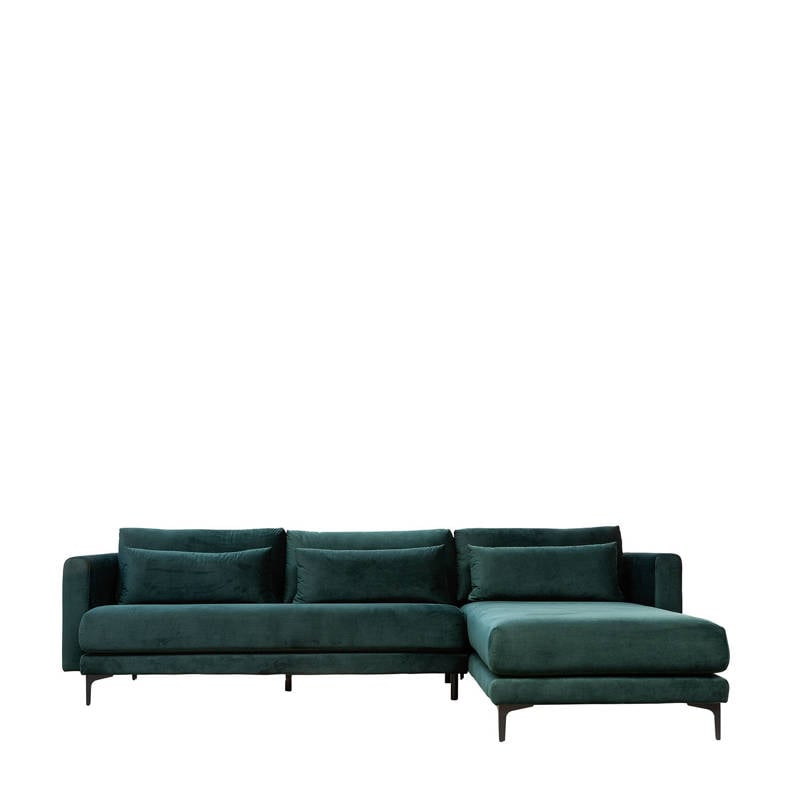 hoekbank rechts X3 velours