Hoekbank met losse rugkussens en sierkussens

Meubelcollectie die net iets meer heeft te bieden! Met losse rugkussens en sierkussens. De in de armleuning geintegreerde open kast vormt een extra opbergplek.
Hoekbank en zithoek zijn altijd met slaapfunctie en bedkist uitgevoerd. Naar keuze met binnenvering. De chaise longue is naar keuze links of rechts te monteren. Bank met stevig houten onderstel en ventilerende vulling van polyetherschuim.
2 bekledingskwaliteiten in een trendy materialenmix: Primabelle-Microgaren (100% polyester) of Softlux-imitatieleer op de romp en trendy structuurstof (80% polyester, 20% polyacryl) op de zitting en de losse rugkussens. Vrij te plaatsen.
Hoekbank, ca.-afm.: diepte 92 cm, hoogte met/zonder kussens 80/64 cm, zitdiepte met/zonder kussens 54/82 cm, zithoogte 40 cm. Ligoppervlak hoekbank 114×191 cm. Bedkist hoekbank (bxdxh): 112x58x17 cm.
Zelfmontage met handleiding

De beste woontrends vind je hier bij Woonshop XL online woonwinkel.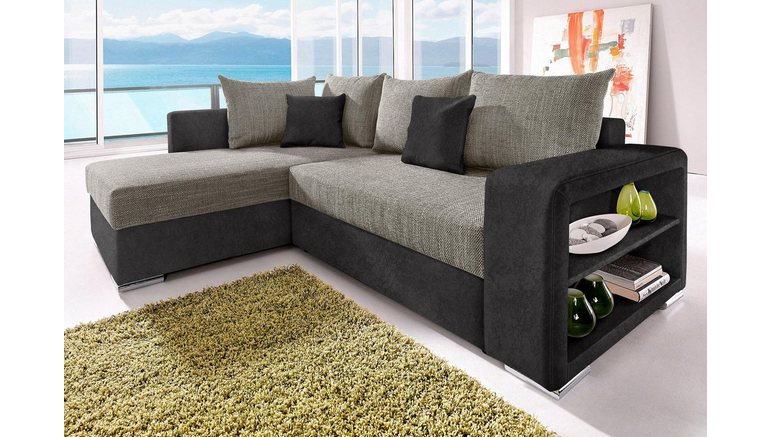 Hoekbank met losse rugkussens en sierkussens