Hocker – Grijs stof – Deluxe

Deze luxe Hocker is ideaal voor uw Boxspring of ledikant en geeft sfeer in elk slaapkamer, maar kan ook functioneel zijn. Luxe Hocker uit de collectie van Boxspring Company hebben we dit gestoffeerde luxe hocker.
Maak uw slaapkamer compleet met dit luxe Hocker voor uw Boxspring of ledikant.

Eigenschappen:
Leverbaar kleur: Grijs

Kleur poten: zwart (4x)

Materiaal: hardboard en polyethyleen schuim

Gewicht: circa 10 kg

Afmeting Hocker (hxbxd): 51x41x41cm
De beste woontips vind je hier bij Woonshop XL online woonwinkel.
Specificaties:
Hocker – Grijs stof – Deluxe
| | |
| --- | --- |
| Afmetingen bxhxd | 41x51x41 cm |
| Materiaal | Stof |
| Materiaal onderstel | Hout |
| Materiaal vulling | Polyether |
| Gewicht | 10 kg |
| Merk | Boxspring Company |
| Kleur | Grijs |
| Stijl | Industrieel |
| Doelgroep | Volwassenen |
| Voorgemonteerd | Ja |
| Gestoffeerd | Ja |
| Inclusief opbergruimte | Nee |
| Fabrieksgarantie termijn | 1 jaar |
| Uitzonderingen fabrieksgarantie | geen |
| Reparatie type | Carry-in |
| Verpakkingsinhoud | 1x hocker |
| EAN | 8438479294811 |
| Geschikt als bijzettafel | Ja |
| Geschikt om op te zitten | Nee |
| Product diepte | 41 cm |
| Seizoenscollectie | Never out of stock |
| Seizoensjaar | Never out of stock |
| Type onderstel meubel | Doppen/onzichtbare poten |
| Verpakking breedte | 41 mm |
| Verpakking hoogte | 51 mm |
| Verpakking lengte | 41 mm |
| Categorieën | Hockers |
| Breedte (cm) | 25 tot 50 cm |
| Type onderstel | Onzichtbare poten |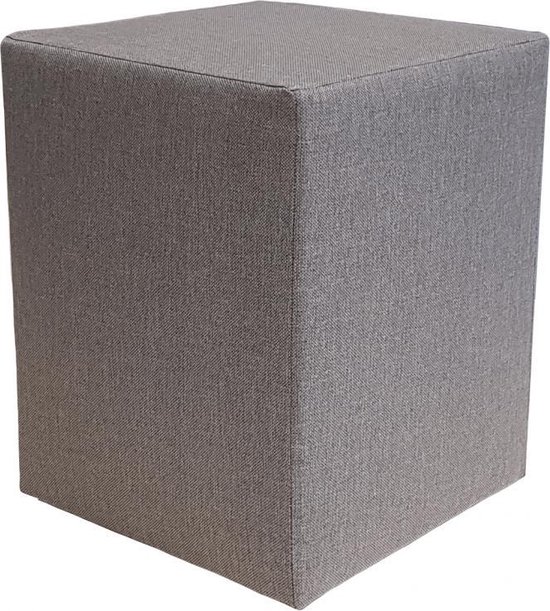 Hocker – Grijs stof – Deluxe