modulaire bankelement The Mark ll (midden)

The Mark II Center is een middenmodule van 90 cm breed met kussens voor de modulaire bank The Mark II. De bank is herkenbaar aan de stoere elementen met stiksels over de carpetleuning en zitting. Ook is de carpetleuning verstelbaar van zit- naar loungestand.

De beste woontips vind je hier bij Woonshop XL online woonwinkel.
Specificaties:
modulaire bankelement The Mark ll (midden)
| | |
| --- | --- |
| Verpakking 1 | 115x95x93 cm – 31 |
| Zitcomfort | Normaal |
| Zithoogte cm | 43 |
| Zitdiepte cm | 110 |
| Hoogte cm | 88 |
| Breedte cm | 90 |
| Diepte cm | 110 |
| Max. draaggewicht kg | 100 |
| Vulling rug | Koudschuim |
| Vulling zitting | Koudschuim |
| Type ondervering | Nosag |
| Materiaal | Polyesteru002F beukenhout |
| Kleur | Estate Blue |
| Merk | Riviera Maison |
| Garantie | 3 jaar garantie |
| Wasbare hoezen | Nee |
| Duurzamer | Nee |
| Montage | Nee |
| EAN | 8720142060893 |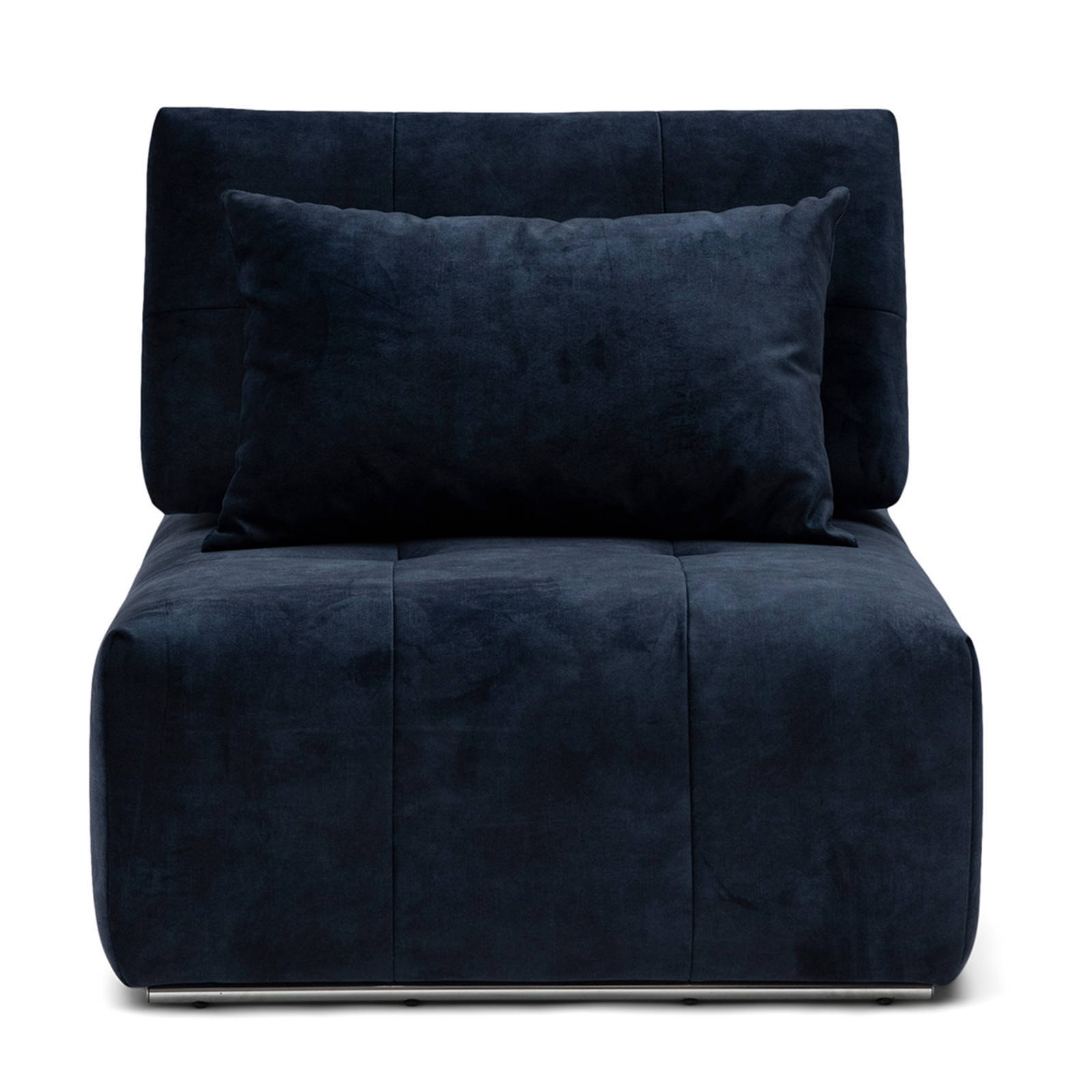 modulaire bankelement The Mark ll (midden)