modulaire bankelement The Jagger (midden)

Dit stoere middenelement van Jagger is een onderdeel uit één stuk. Gemaakt van beukenhout is het element niet te zwaar om desgewenst te verschuiven of op te tillen. De velours bekleding van polyester is lekker zacht en in verschillende kleuren te krijgen. Het middelste element is er in 95 cm en in 125 cm. Op die manier kan er naar believen worden "gebouwd".

De beste woonideeën vind je hier bij Woonshop XL online woonwinkel.
Specificaties:
modulaire bankelement The Jagger (midden)
| | |
| --- | --- |
| Verpakking 1 | 110x100x80 cm – 29 |
| Zitcomfort | Normaal |
| Zithoogte cm | 46 |
| Zitdiepte cm | 66 |
| Hoogte cm | 75 |
| Breedte cm | 95 |
| Diepte cm | 105 |
| Max. draaggewicht kg | 150 |
| Vulling rug | Koudschuim |
| Vulling zitting | Koudschuim |
| Type ondervering | Nosag |
| Materiaal | Polyesteru002F beukenhout |
| Kleur | Grimaldi Grey |
| Merk | Riviera Maison |
| Garantie | 3 jaar garantie |
| Wasbare hoezen | Nee |
| Duurzamer | Nee |
| Montage | Nee |
| EAN | 8718056674107 |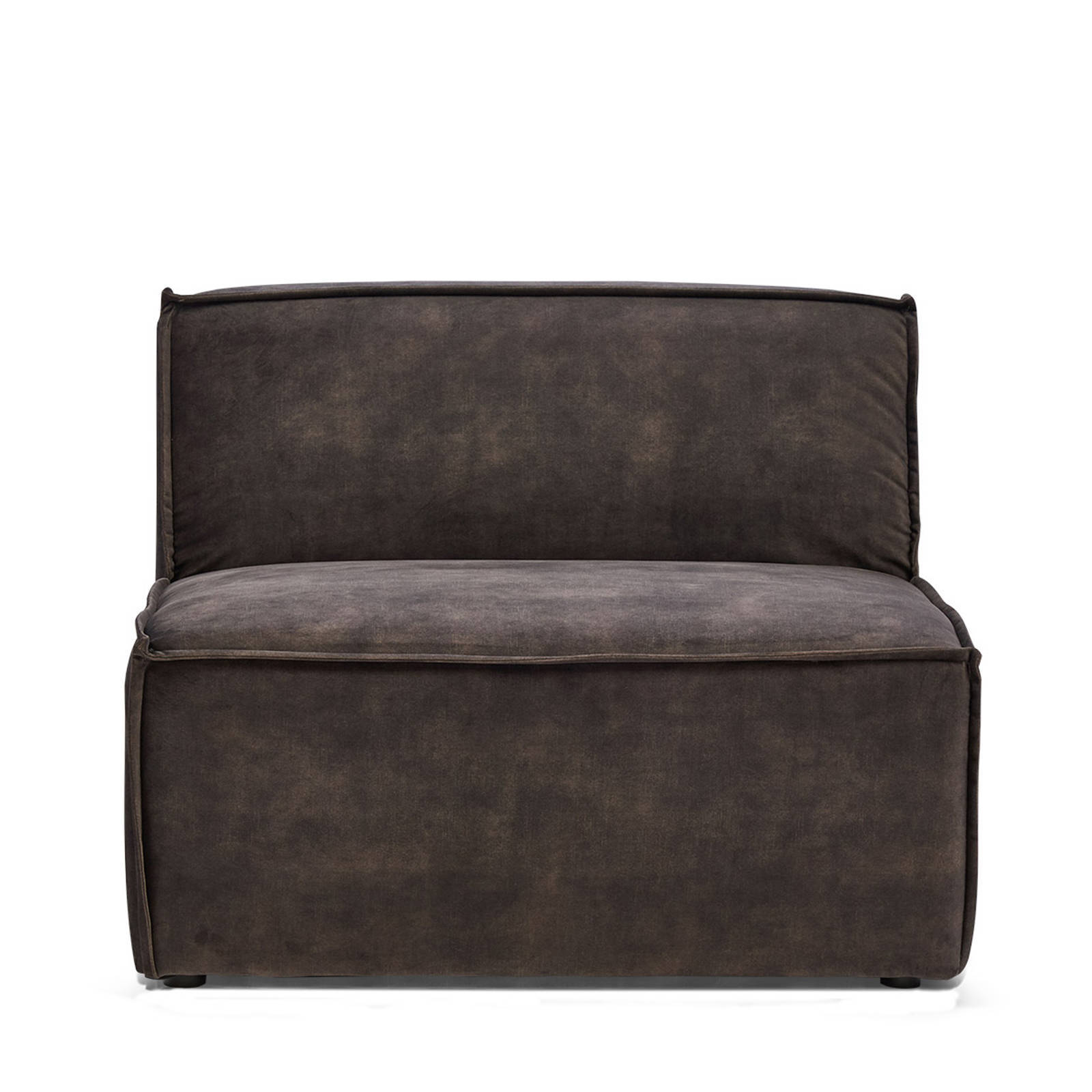 modulaire bankelement The Jagger (midden)