modulair buitenbankelement The Dunes (hoek)

Dit is de Sofa Corner uit de The Dunes Outdoor-serie. Het is een hoekelement waarmee je je eigen loungebank samenstelt en kunt uitbreiden naar wens. In deze serie zijn namelijk ook een middenelement en een voetenbank verkrijgbaar. De elementen kunnen los worden gebruikt, maar ook eenvoudig aan elkaar worden bevestigd. De meubels worden met de hand gemaakt in Indonesië en zijn gemaakt van teak, rope en polyester.

De beste woontrends vind je hier bij Woonshop XL online woonwinkel.
Specificaties:
modulair buitenbankelement The Dunes (hoek)
| | |
| --- | --- |
| Verpakking 1 | 83x97x97 cm – 19 |
| Zitcomfort | Normaal |
| Zithoogte cm | 31 |
| Zitdiepte cm | 82 |
| Hoogte cm | 92 |
| Breedte cm | 92 |
| Diepte cm | 78 |
| Max. draaggewicht kg | 150 |
| Vulling rug | Koudschuim |
| Vulling zitting | Koudschuim |
| Type ondervering | Singelbanden |
| Materiaal | Teakhoutu002F touw |
| Kleur | brown |
| Merk | Riviera Maison |
| Garantie | 3 jaar garantie |
| Wasbare hoezen | Nee |
| Duurzamer | Nee |
| Montage | Nee |
| EAN | 8720142276065 |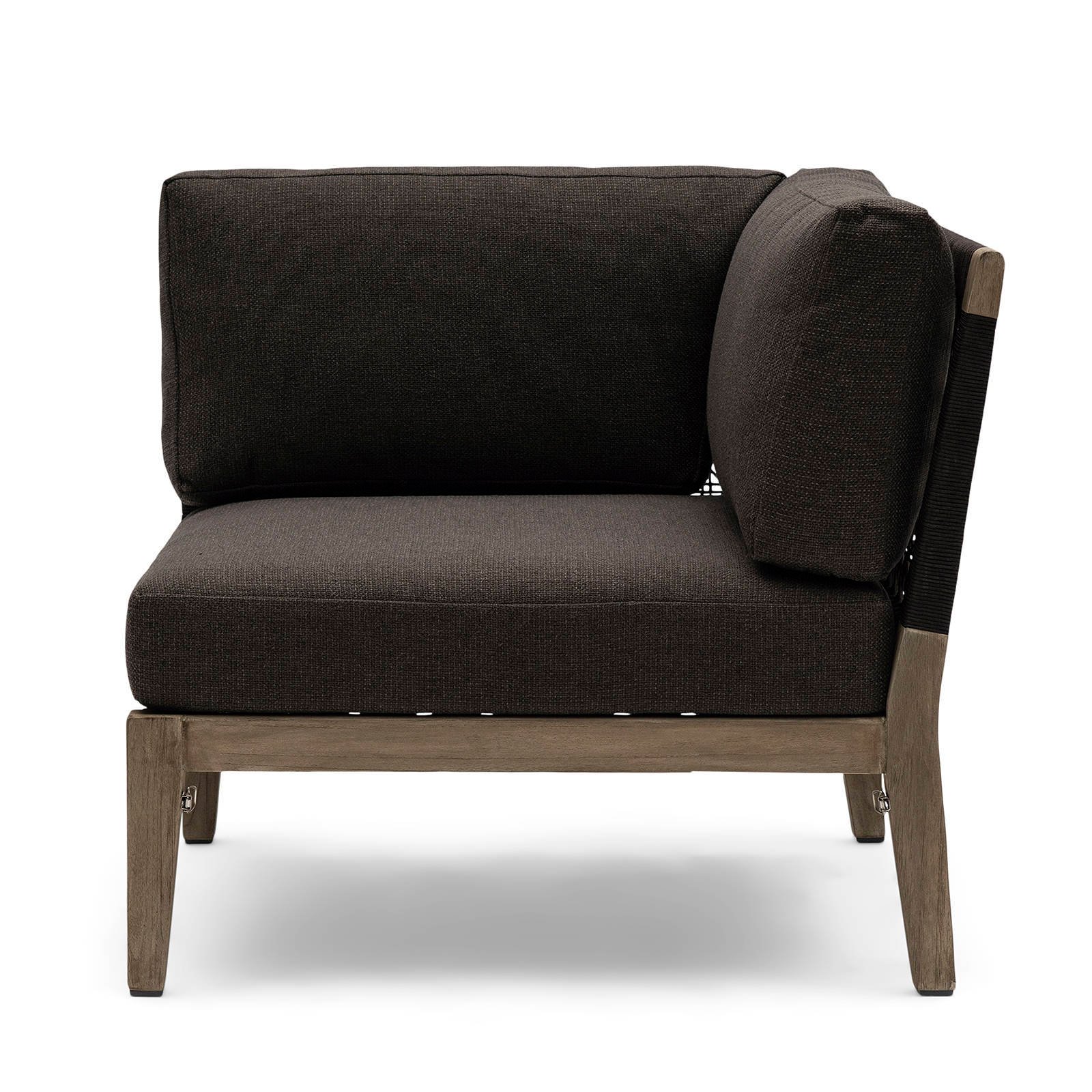 modulair buitenbankelement The Dunes (hoek)