Lucande Tinko kooi-hanglamp, zwart, 20 cm

Ronde kooipendellamp Tinko van draadwerk in zwart Tinko is een vrij smalle en ronde hanglamp met een metalen kap in een aantrekkelijke vlechtwerk- of kooilook. Bovenaan is de kap dichter, maar heeft toch een transparant effect, onderaan zijn de openingen zeer groot. Dit creëert een tweedelige look en een mooi lichteffect met zacht dimmen. De vorm is aantrekkelijk en extravagant en het zwarte oppervlak is opvallend en heeft een lichte koelte. De pendelarmatuur kan worden gecombineerd met tal van moderne stijlen, maar is ook geschikt voor menig vintage interieur als passende lichtbron, bijvoorbeeld boven de eet- of salontafel. De lichtbron blijft te allen tijde duidelijk zichtbaar en moet daarom zo worden gekozen dat zij harmonieert met het totaalbeeld. LED-filamentlampen zijn een zeer mooie keuze, waarbij ook een trapsgewijze dimtechniek via de wandschakelaar mogelijk is, evenals een extra warme lichtkleur om de kamer of ruimte in gezellig licht te dompelen

De beste wooninspiraties vind je hier bij Woonshop XL online woonwinkel.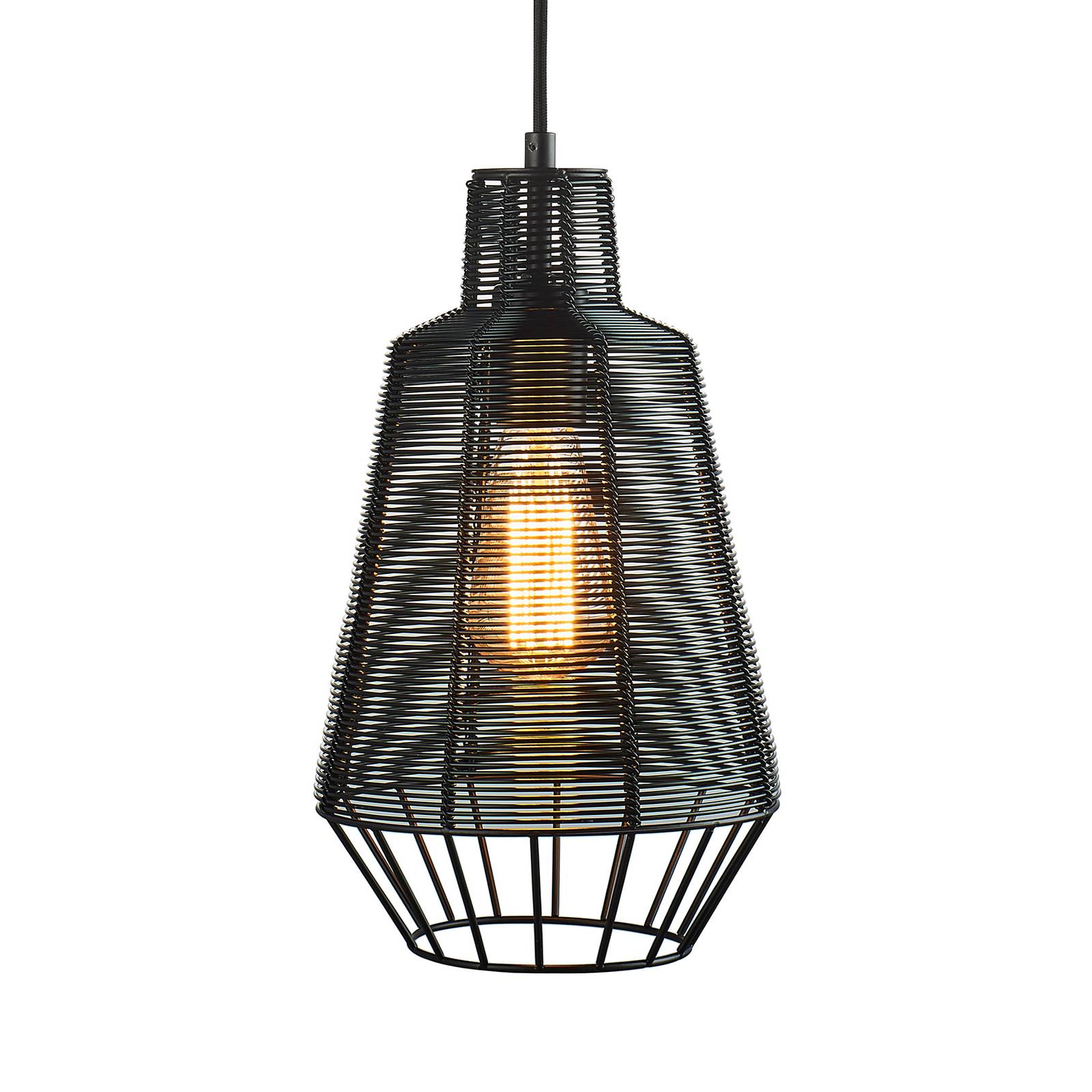 Lucande Tinko kooi-hanglamp, zwart, 20 cm