LED plafondlamp Anna, 3-lamps in goud

Luxueus trio van eenvoudige elegantie: drie-lamp LED-plafondlamp Anna met gouden afwerking
De LED-plafondlamp Anna met goudkleurige afwerking geeft als opvallende blikvanger een vleugje luxe aan diverse inrichtingsstijlen van klassiek tot modern zonder te dik te zijn. Anna heeft dit te danken aan een gereduceerde vormentaal op het scherpst van de snede. Het no-frills design verpakt de geïntegreerde LED's in goudkleurige cilinders voor een gezellig glanseffect. Zo straalt de LED-plafondlamp een luxueuze gezelligheid uit binnen uw eigen vier muren, ongeacht of deze ingeschakeld is of niet. Want het edelmetaalgoud heeft altijd gestaan voor weelderige luxe en waardige warmte in gelijke mate. Geen wonder dat goudkleurige woonaccessoires zoals de LED-plafondrondeel Anna zorgen voor eigentijdse gezelligheid in tal van inrichtingsstijlen.

De beste woontips vind je hier bij Woonshop XL online woonwinkel.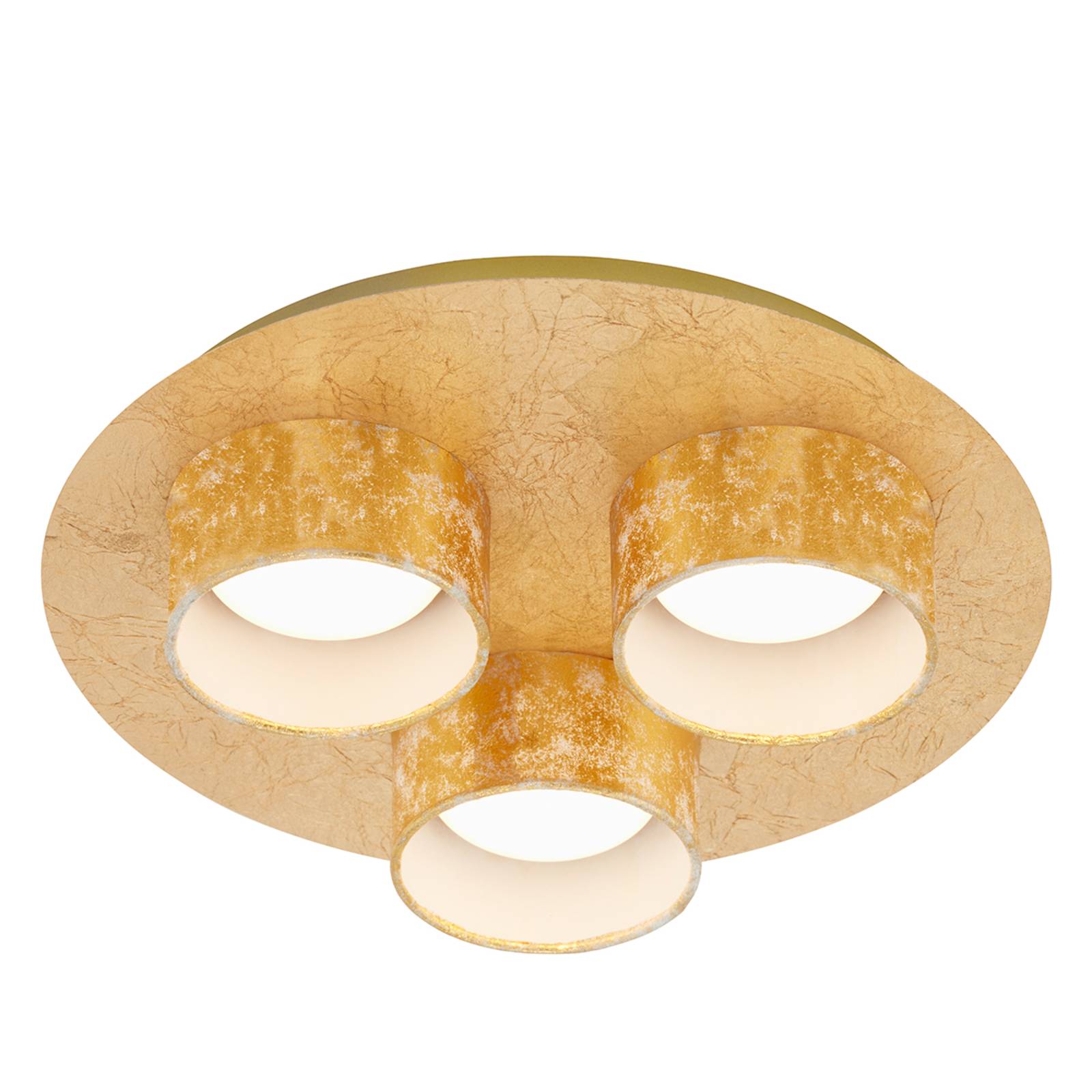 LED plafondlamp Anna, 3-lamps in goud