KARUP Bedbank met massief grenen onderstel

Modern zitmeubel en bedbank tegelijk – twee in één. Van KARUP. Onderstel van massief grenen, FSC®-gecertificeerd, onbehandeld of wengékleurig gelakt. Bij de bijbehorende matrassen kun je kiezen uit 8 moderne kleuren.
Onderstel:
inklapbaar, in 2 standen als bank of futonbed te gebruiken. Afm. ingeklapt als bank (bxdxh): 200x107x82 cm, uitgeklapt als slaapgelegenheid 200x140x36 cm. Zithoogte 30 cm, zitdiepte 65 cm.
Matras:
futonmatras met capitonnage, vulling met 6 lagen wolblend van 50% wol, 40% polyester en 10% katoen en 4 cm schuimstofkern, hoogte ca. 12 cm. Tijk naturelkleur van 100% katoen, alle andere kleuren van 70% katoen en 30% polyester.
Alle afm. zijn ca.-afm.
Met montagehandleiding.

De beste wooninspiraties vind je hier bij Woonshop XL online woonwinkel.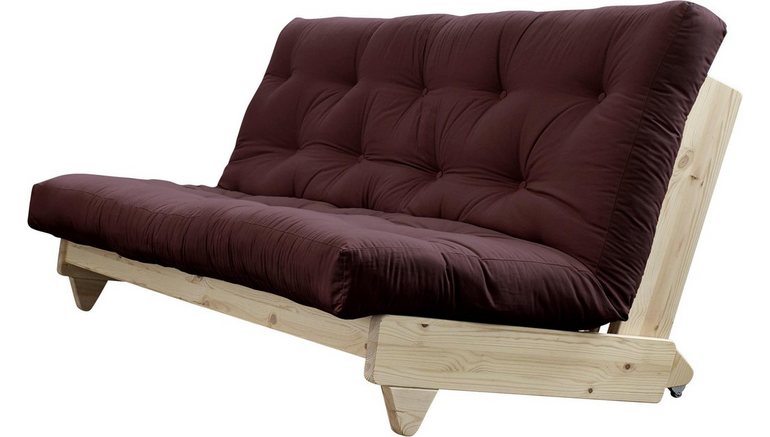 KARUP Bedbank met massief grenen onderstel