Casablanca Clavio keramiek-plafondlamp, grijs

Exclusieve keramische plafondlamp Clavio in grijs
Een goed gevormde lampenkap van kostbaar lava-keramiek en een handgeborstelde aluminium houder in een ronde vorm vormen het ontwerp van de plafondlamp Clavio, die daarmee een mooie blikvanger aan het plafond wordt. Hij wordt bediend met een E27-lamp – u kunt kiezen tussen energiebesparende en duurzame LED's of conventionele gloeilampen. Door de ronde schaduwopening wordt het licht naar beneden uitgestraald, zodat de ruimte optimaal wordt verlicht – individueel of in groepsverband.
De plafondlamp Clavio dankt zijn betoverend design aan de maker, de Duitse ontwerper Michael Raasch, die de lamp in samenwerking met de gerenommeerde verlichtingsfabrikant Casablanca ontwierp en produceerde.
Opmerking: Tijdens de productie van de hoogwaardige keramische tint kunnen er kleurafwijkingen zijn ten opzichte van de getoonde grijstint. De tint wordt met de hand gemaakt en door factoren als baktijd, kleurapplicatie of de positie in de verwarmingsoven zijn afwijkingen op elk moment mogelijk.

De beste wooninspiraties vind je hier bij Woonshop XL online woonwinkel.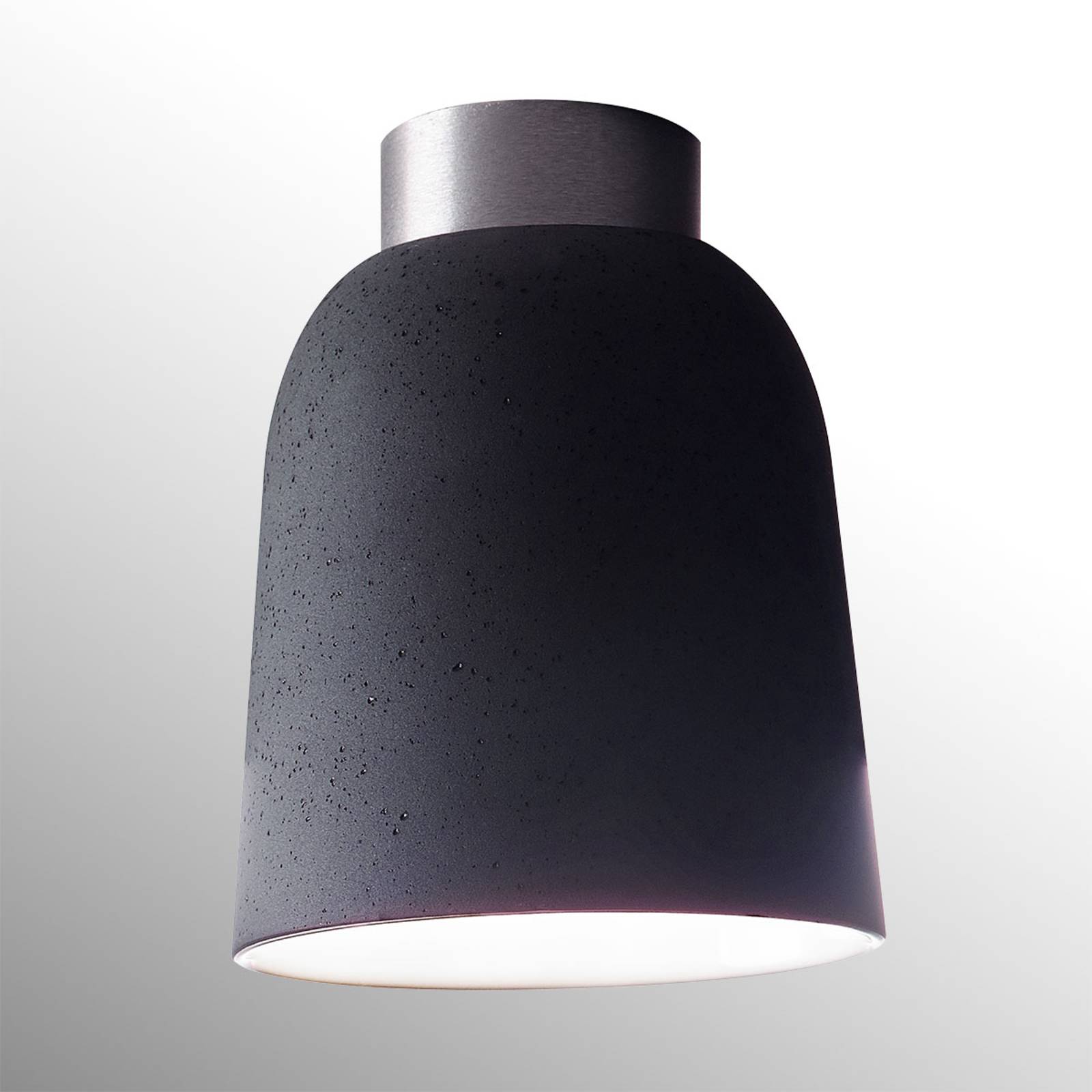 Casablanca Clavio keramiek-plafondlamp, grijs